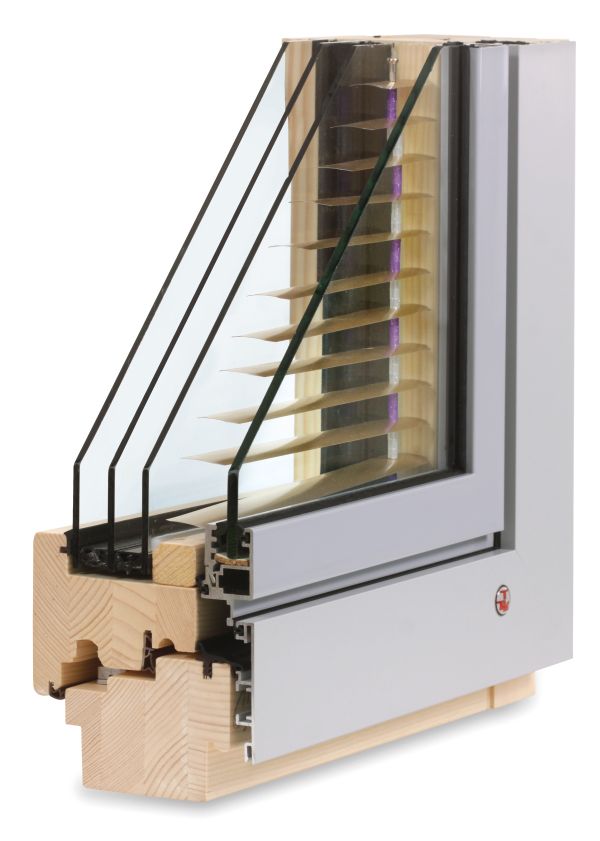 TTK triplex plus
The most modern type of aluminum-aluminum window.
Suitable window for low energy and passive houses.
The TTK triplex plus has a triple glass in the inner wooden part and a separate glass in the aluminum outer part.
Top heat insulation properties.
Integrated louvre in the mezzanine space.
Excellent noise and sun protection.
The heat transfer coefficient of the entire window is Uw = 0.67 Wm-2K-1.
Used materials
Three-layer glued wood laminate
spruce without longitudinal connection (fixed)
pine without longitudinal connection
meranti without longitudinal connection
oak without longitudinal connection
Fittings
All-round MACO fittings in the state-of-the-art Multi Trend design with two additional safety points, with wings, with a fuse against faulty handling. Optional Maco Tronic electronic control.
Glass
Thermal insulating triple glazing with warm stainless steel frame. Heat transfer coefficient Ug = 1.1 Wm-2 K-1, optionally up to 0.7 Wm-2 K-1.
Surface finish
Ecological, water-soluble, thick-coat of SIKKENS, including deep impregnation. Colors according to TTK or RAL. The possibility of a two-color combination or colorless transparent glaze.
Outdoor cladding TTK triplex plus
Aluminum front profile Mira
Also choose from our accessories for wood-aluminum windows.