Manual
CONDITIONS FOR INSTALLATION OF WINDOWS AND DOORS
Standard installation covers:
alignment of windows in the prepared construction openings
anchorage to side anchors, dowels 10/160, or to self-taping screws
securing one-leaf and non-symmetrical two winged windows against dropping using wedges and washers
filling of gap between frame and masonry with PU foam
in case of fitting into plastered masonry filling in the gap on the inner side with acrylate cement
alignment of fittings
handle mounting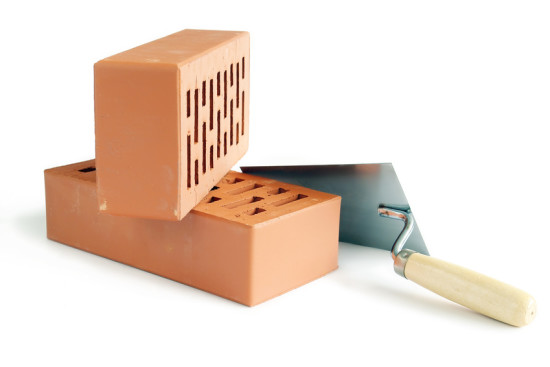 Skirting of windows, fitting of parapet boards or cementing from external side, eventually further related work is executed only if expressly included in the contract. The work above the extent of the standard installation non-covered by the contract for work has to be agreed by both parties and it will be accounted as an extra work. According to the customer´s wish the handles don´t have to be mounted. In such a case they will be taken over by the authorized person upon signature. The maker is allowed to refuse fitting windows into openings if the openings are not made ready and the frame cannot be safely anchored and secured against dropping of wings.
---
Preparation of building openings for window fitting:
This preparation is very important since the building opening must have both correct dimension and correct position. Window lintels must be aligned in one line.
Fitting into non-plastered masonry
The gap between frame and lining:
above: 15mm tolerance 10–20mm
sides: 15mm tolerance 10–20 mm
possible local out-of-flatness: 10–40 mm
at the bottom: 10mm
tolerance 8–25 mm
possible local unevennesses: 5–40 mm
Fitting into plastered masonry The gap between the frame and lining:
above: 8mm tolerance 5–10 mm
sides: 8mm tolerance 5–10 mm
at the bottom: 10mm tolerance 8–25 mm
possible local unevennesses: 5–40 mm
The local unevenness is to be understood a small unevenness with a length of max. 10 cm that doesn´t exceed 10% of the dimension of the building opening.
---
RECOMMENDATION FOR MAINTENANCE AND CARE OF WINDOWS AND OUTSIDE DOORS
Being made of aluminium material and anodized the window drains don´t want practically any maintenance. If they are stained by mortar or lime in the course of building work it is necessary to wash them at the earliest convenience since the lime can cause a damage of the anodized layer. The sealing must not remain stained by mortar or lime. The sealing must not remain stained by mortar or lime.
Your manufacturer treated your windows and doors with materials friendly to living environment. Individual parts were industrially pre-treated by soaking and finally treated by thick-layer glazings or water thinned covering lacquers. The base layer contains effective substances protecting it from malfeasants. Thick-layer glazing or thick coat then protects from external influences and moisture penetration. In this way your building parts will remain long years functional and of the same properties and dimensions.
Even a very carefully carried out surface treatment can provide a time-limited protection only. For this reason always after finishing of building and assembly work the surface of particular building part should be checked and eventually treated. Before fitting the window into the building see to it that in order to prevent damage during building work the windows are thoroughly covered with protective foil or adhesive tape during fitting. Use special low adherent adhesive tapes to this purpose. It is possible to buy these tapes from our company.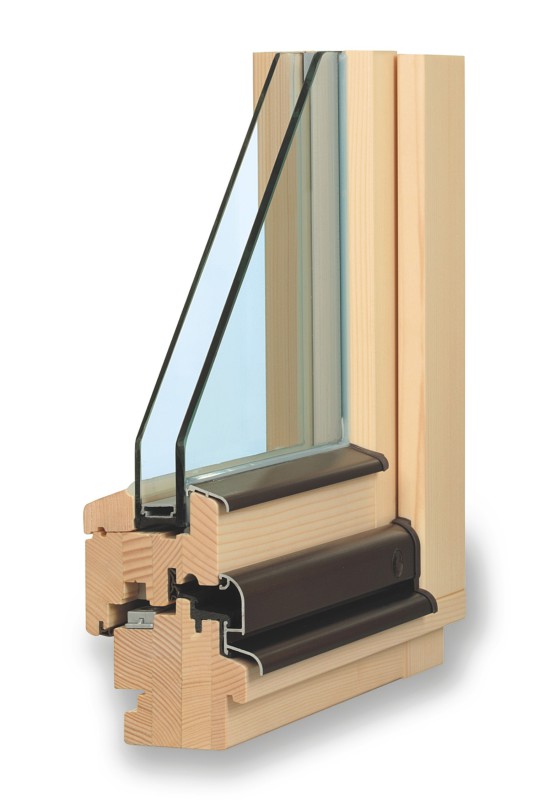 ---

Maintenance recommendation
Regular maintenance is quick and relatively unpretentious but it can prevent heavier damages. Don´t use any aggressive cleaning aids like organic solvents, cleaning sands, cleaning pastes, steam generators and intense alkaline cleaning aids during normal cleaning of surfaces.
Use universal cleaning aids with neutral pH, or neutral soaps during wet cleaning. We recommend you to treat windows with balsam immediately after completion of building work and afterwards twice per year as minimum. The suitable balsam can also be purchased in our shop.

---
Recommendations for repairs of damaged coatings
During repairs of damaged coatings it is necessary to observe the principle to carry out the repair with the shortest delay since the damage. In this way you prevent the damage to be enlarged and simplify yourself the necessary repair.

---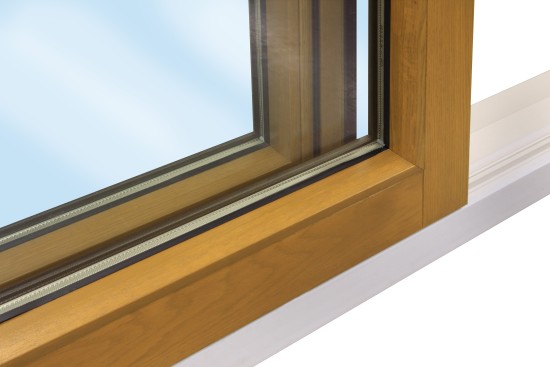 Small damages:
In the case of a surface coating minor damage, it means the top surface layer is damaged only, damage doesn´t reach the wood itself and the repair is carried out in shortest time after damage (light scratching, etc.) we recommend the following procedure:
Clean and grind the damaged area light with abrasive sponge or abrasive paper corn size 280, remove dust thoroughly. Thereafter treat with glazing.
We recommend you to apply as many coats (as a rule 2 – 3 coats applied at an interval of 30 minutes at a temperature from + 5°C to +20°C) as required until you achieve a shade matching to the surrounding coating Multiple coatings increase the resistance to weather influences. We recommend you to use fine brushes suitable for acrylate coating substances. In the case of more damaged places we recommend to put one coating onto the entire surface from one corner to another one. Pay attention to identical shades of other coated surfaces.
---
For renewing of old coating we recommend the following procedure:
In the case the surface is compact we carry out the cleaning procedure only – wash with a pH neutral cleaning aid, then light grinding with grinding paper corn size 220 or 240, removing the dust and applying a renovating coat. We recommend you to use glazing with an appropriate shade designated for coating
In the case the surface is more damaged it is necessary to grind the damaged areas even substantially in order to remove any weather stained areas. Areas ground through to the wood must be treated with a base coating for glazing at first and finally with covering glazing. It is necessary to coat the ground through areas once or more times with surface glazing before coating of the entire surface in order to obtain the identical colour shade.