User's guide
---
In order to retain the functionality of turning/tilting fittings for windows and balcony doors, it is necessary to perform the following operations at least once per year:
It is necessary to check fittings having a security character for wear and tear at regular intervals.
It is necessary to oil all moving parts and closing parts of fittings.
It is necessary to use only cleaning and treating agents that do not attack the anti-corrosion protection.
The same maintenance procedures are in force for other types of windows not mentioned in this manual (e.g. turning or tilting windows, double-wing turning or tilting and turning windows etc.).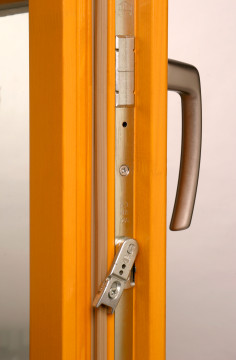 ---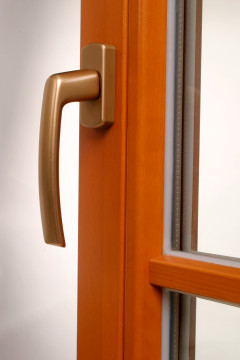 Product guarantee advices:
Your windows and doors are furnished with valuable turning/tilting fittings. Their attendance is simple and without any problems, however you should read this instruction for use carefully and keep the attendance instructions. In your own interest we also ask you to pay attention to the safety instructions.
Decide whether it is necessary to have a sticker with instructions for use on the window.
To ensure your windows remain functional for long years, please, observe the following care and maintenance instructions.
---
Usage of turning/tilting fittings
Handle position for long-term ventilation of a room.
Special position for slot ventilation design.
Handle position for short-term ventilation (shock ventilation), or when cleaning window plates. Do not let the windows unattended!
The closing position of the handle = room unattended, ventilation not necessary.
For cases the windows are closed due to wind or draught in tilting position, or if they open or close themselves in turning position, it is possible to use special accessories.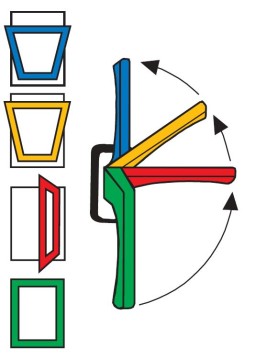 ---
Instruction for use of the windows
All moving parts and locking points of the opening-tilting fittings must be regularly lubricated. Do not use standard lubricants, rust remover or silicon spray! Lubrication must be done using only a special lubricant or special petroleum jelly! Fittings should not be painted over!
For cleaning and maintenance, only use cleaning and protective products which do not damage or affect the surface and do not cause corrosion.
Weight-bearing fittings should be regularly checked for wear and tear.
All care mentioned here for 'Euro' windows applies generally for other window shapes and closing mechanisms.
---
Safety instructions
Do not place a load on window sashes
Do not let the window sash bump into the interior frame
Do not place any obstacles between the window sash and frame
Danger of injury to parts of the body placed between the window sash and frame
Danger of falling out
Danger of injury due to wind or draft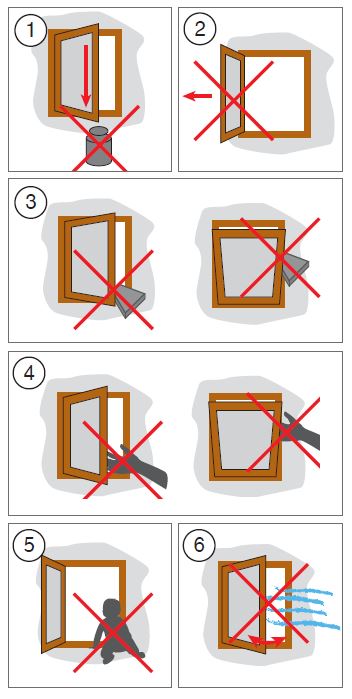 ---

MACO BESCHLÄGE B.V.
Stikkenweg 60, NL-7021 BN Zelhem, Tel. +31 (0)314 622627, Fax +31 (0)314 623649,
e-mail: info@maco-nl.nl, http://www.maco-europe.com