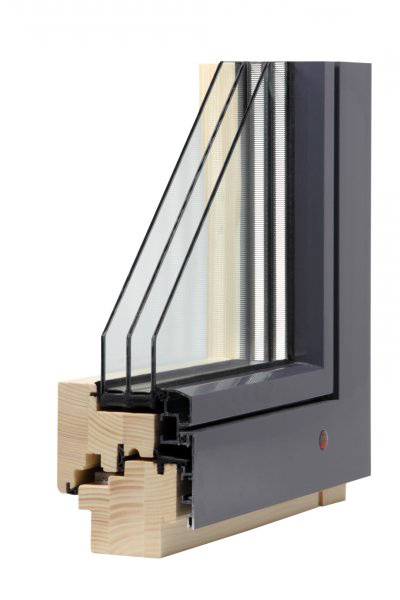 TTK alu line
The perfect combination of wood – aluminum.
Inside a pleasant natural material.
Inside, center and outside all-round seals
The TTK alu line is externally jacketed with weather-resistant aluminum.
Unique silicone glazing system.
The wing and the frame are in one line from the outside.
The heat transmission coefficient of the entire window is Uw = 0.80 Wm -2 K-1.
Used materials
Three-layer glued wood lamellas:
spruce without longitudinal connection (fixed)
pine without longitudinal connection
meranti without longitudinal connection
oak without longitudinal connection
Surface finish
Ecological, water-soluble, thick-coat of SIKKENS, including deep impregnation. Colors according to TTK or RAL. The possibility of a two-color combination or colorless transparent glaze.
Fittings
All-round MACO fittings in the state-of-the-art Multi Trend design with two additional safety points, wings, with a fuse against faulty handling. Optionally, we provide the TTK alu linoleum window with Maco Tronic electronic control.
Glass
The TTK alu line is glazed with a thermal insulating triple glazing with a warm intermediate frame with a value Ug = 0.6 Wm-2 K-1. Glazing with ornamental glass, glass with increased safety requirements, glass with increased requirements for protection against noise or sunshine. Optional installation of blinds inside the triple glazing.
Outdoor aluminum cladding TTK alu line
Pre-assembled aluminum profile MIRA or MIRA THERM with thermal insulation layer in a wide variety of color shades.