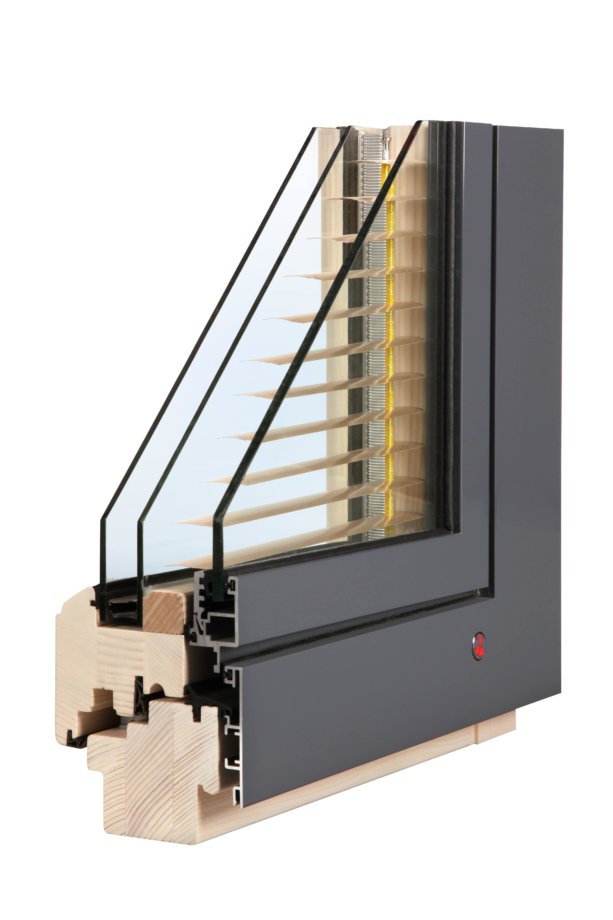 TTK triplex
The latest type of wood-aluminium windows
The window consists of a double glass, fastened in the inner wooden part of the window, and a single glass in the outer aluminium part
Integrated jalousie integrated between glasses
Excellent noise and light protection
Materials used:
Tripple glued wooden plate:
spruce without a longitudinal connection
pine without a longitudinal connection
meranti without a longitudinal connection
oak without a longitudinal connection
Metal fittings:
Peripheral metal fitting Maco in the latest multitrend design with safety points, wing lifting and a catch preventing wrong manipulation. Maco Tronic electronic control (option)
Glass:
Thermal insulation double glass with a warm interglass stainless frame. Coefficient of heat penetration through a window Ug = 1,1 Wm2 K−1 or 0,7 Wm2 K−1 (option). Possibility to use safety, noise- and sun-proof or ornamental glass.
Surface treatment:
Ecological, aqueous thick-layer SIKKENS glazing, including profundity impregnation. Shades correspond to our pattern book and the RAL standards. Possibility to combine two shades together or to use transparent glazing.
Outter coating:
Forward aluminium Mira profile.