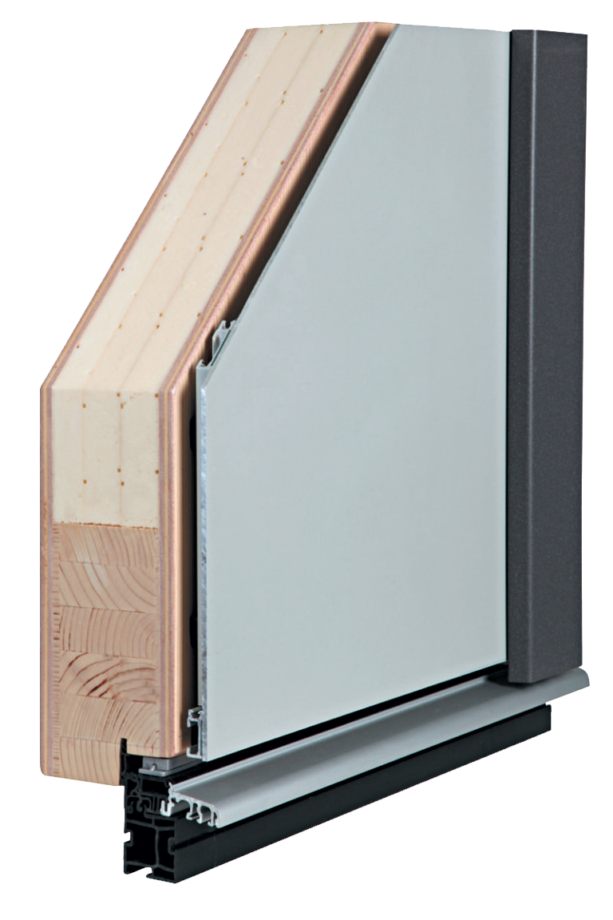 Aluminum clad front door
Modern design
Top thermal insulation properties
High noise protection
High resistance to weather effects
Glued Profile
Thermal insulation layer
External aluminum cladding
MATERIALS USED
SURFACE TREATMENT
The surface is covered with ecological water-soluble thick-layer glaze from SIKKENS, including deep impregnation. Shades according to the TTK swatch or the RAL standard. Two-color combinations or colorless transparent glazes are also available.
FORGING
All-round MACO hardware in the most modern Multi Trend design with two additional safety points, with wing lifting, with a safety device against incorrect handling. Optional Maco Tronic electronic control.
TTK ALU EXTERIOR COVERING
Projected MIRA or MIRA THERM aluminum profile with thermal insulation layer in a wide range of colors.